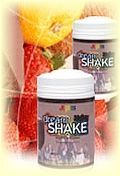 The Lifestyles' Dream Diet Program
is a revolutionary approach to achieving - and keeping your desired weight. The system is a combination of scientifically formulated food supplements with a flexible, delicious and nutritious meal plan.
On any given day up to 60% of the population are on a diet in the never-ending quest to lose weight. Yet studies show that up to 95% of these chronic dieters will put most of the weight right back on.
This rollercoaster weight swing makes permanent weight loss virtually impossible and often leads to future health problems due to poor nutrition. You can get off the diet rollercoaster today with the Dream Diet Program exclusively from Lifestyles.

The Dream Diet Product Line:
Dream Cookies:
Specifically formulated to provide your body with both soluble and insoluble fibre. This helps you stay full between meals as well as assist the cleansing process of the body - two essential components of successful weight management.
Dream am.pm:
A revolutionary, dual purpose food supplement featuring the scientific breakthrough ingredients Advantra Z and Phase 2. The two ingredients naturally enhance the metabolic function of the body, improving the efficiency at which the body processes calories.
Dreamshake:
Scientifically formulated to provide essential vitamins, minerals, proteins and carbohydrates needed to supply maximum energy - without the calories. Fortified with soy protein, Dream Shake are lactose free and come in four delicious flavours.
Dream Diet Kit:
The Dream Diet Kit is your first step towards achieving your weight loss goals. The Kit includes 2 Dream Shake canisters, 2 bottles of AM and PM formulas, 2 Dream Diet Cookies for you to try, a Shaker Cup, Measuring Tape, 7-Day Menu Plan and other informative literature. Also included are special product offers exclusively for people on the Dream Diet Program.
Dream Diet Replacement Kit:
Stay on track and maintain your weight with the Dream Diet Replacement Kit. Each Kit contains 2 Dream Shake canisters, 2 AM Formula and 2 PM Formula. Also included in the Replacement Kit is a copy of the Dream Diet Maintenance Plan. Take the weight off, and keep it off with Lifestyles Dream Diet Program.
More informations about The Dream Diet Product Line you can read on www.lifestyles.net